Mời xem phong cảnh đẹp ở nước ÚcThế giới đó đây...
AUSTRALIA ( a unique presentation of must see places)
Australia is a large continent nation with so many places to visit and be thrilled.To get the most out of Australia you have to meet Aussies, explore the landscape, and enjoy their lifestyle.
Hayman Island, Australia's iconic private island resort, presents astonishing natural beauty, restorative peace, indulgence and adventure. Located in the heart of Australia's Great Barrier Reef, One&Only Hayman Island is the northernmost of the Whitsunday Islands off the coast of Queensland. It is set against the backdrop of the Coral Sea.
A new $4.2 billion Macau-style casino resort project in Cairns, Queensland now has the go-ahead from the Queensland Government. The enormous project, financed by Chinese multi-billionaire Tony Fung, is set to feature nine luxury hotels, as well as an 18-hole golf course, a sports stadium with a 25,000 seat capacity, and a world-class international casino which will be built at Yorkeys Knob, along the northern beaches of Cairns.
The Great Barrier Reef, Queensland, Australia
Colored Corals Opal Reef of the Great Barrier Reef
Ayers Park in Uluru National Park, Australia. There is a large
sandstone
rock formation in the southern part of the
Northern Territory
in Central Australia. It lies 335 km (208 mi) south west of the nearest large town,
Alice Springs
.
Dangar Falls, Doringo, New south Wales, Australia
Words really do fail to describe the beauty of this island. Kangaroo Island, fondly known by many as the Galapagos of Australia, is a pristine wilderness that is home to a vast amount of animals that are native to Australia. This island, at over 150km long, boasts towering cliffs, sparkling white beaches, huge sand dunes, dense forest and literally acres of wilderness. The beaches are deserted and the landscapes are stunning.
Remarkable Rocks is a group of granite boulders on the top of the granite dome located in the western part of the island within the Flinders Chase National Park at Kangaroo Island.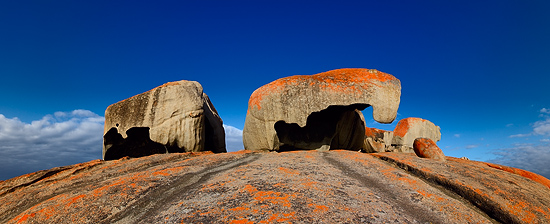 Gold Cost, Queensland, Australia.
The Surfers Paradise Beach at Gold coast, Queensland Australia.
Lakelands Golf Club, Queensland.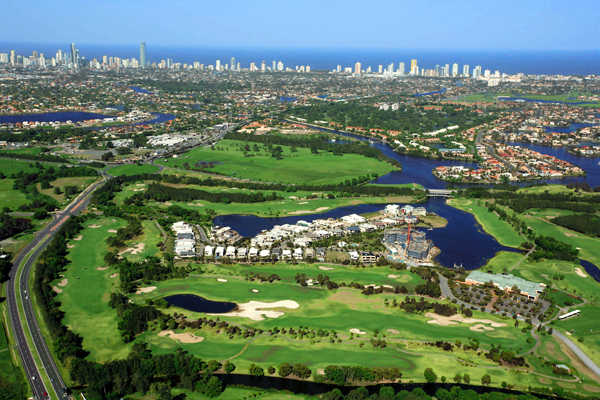 12 Apostles are impressive limestone structures along the Great Ocean Road in Victoria State of Australia.
Sunrise beauty at the Barossa Valley from a lovely homestead, Australia.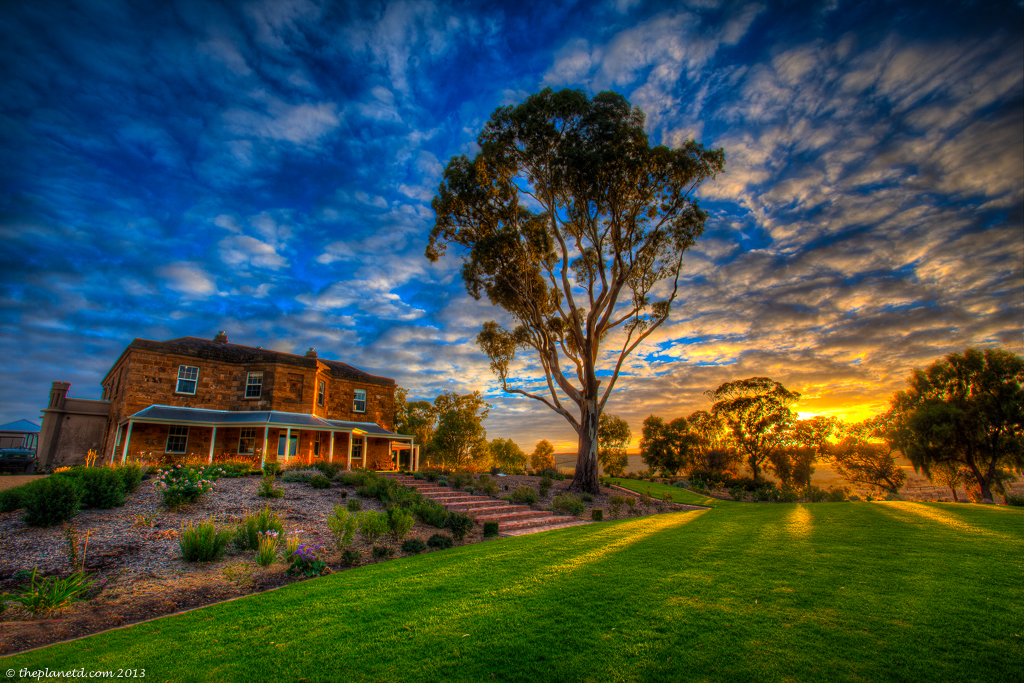 A colourful vineyard at the Barossa valley in Australia.
Sydney Harbour and the famous Opera House
New Year's Fireworks celebration at Sydney Harbour
Tasmania's Rocky Hills
Port Arthur Penitentiary at Port Arthur in Tasmania
Maria Island is a mountainous island off the east coast of
Tasmania
. The entire island is a
national park
.
Maria Island National Park
has a total area of 115.50 km², which includes a marine area of 18.78 km² off the island's northwest coast. The island is about 20 km in length from north to south and, at its widest, is about 13 km west to east. At its closest point (Point Lesueur), the island lies four kilometres off the east coast of Tasmania. Below is the painted Cliffs of Maria island ---- "Amazing".
Tulip Fields of Wynard in Tasmania
Tasmanian Tulip Fields - "What a sight".
Looking from atop snowy Mount Wellington towards Hobart city, capital of Tasmania.
Albert Park Street Grand Prix circuit at Melbourne
Melbourne City Scape along River Yarra
Fraser Island is located just off Queensland's south central coast approx on the latitudes of Marlborough and Bundaberg.
Anciet Shipwreck of the coast of Fraser Island.
Kakadu National Park is located within the
Alligator Rivers
Region of the Northern Territory of Australia. It covers an area of 19,804 km (7,646 sq mi),extending nearly 200 kilometres from north to south and over 100 kilometres from east to west. It is one-third the size of
Tasmania
.
A river in the deserty land at the Kakadu National Park.
Twin Falls at the Kakadu National Park
The Ranger Uranium Mine at the Kakadu National Park
Slot Canyon, Gunlom Falls, Kakadu National Park, N.T., Australia
Yellow Waters Lake at Kakadu National Park
Crocodile Hotel ( Architecturally Shaped like a croc) at Jabiru, Kakadu National Park, Australia.
The Daintree Rainforest is a
tropical rainforest
region on the north east coast of
Queensland
, Australia, north of
Mossman
and
Cairns
. At around 1,200 km(460 sq mi), the Daintree is the largest continuous area of tropical rainforest on the
Australian continent
. Along the coastline north of the
Daintree River
, tropical rainforest grows right down to the edge of the sea. It is a world heritage site.
Here is a resort apartment at Daintree, Cairns.
Daintree Rainforest Park
Brisbane's Italian style Treasury Building.
Kangaroos at the Lone Pine Koala sanctuary at Brisbane.
Camel ride along Cable Beach, Broome, Australia
Panoramic Cable Beach view, Australia
Byron Bay Beach of New South Wales
__.H/Tst..._,_.___